De opvolger van Civilization VI lijkt eraan te komen. De huidige ontwikkelaar Firaxis heeft een vacature geplaatst die op zoek is naar een "narrative lead" om te werken aan een aanstaande 'AAA-strategietitel' en een van de kwaliteiten waarnaar ze op zoek zijn, is iemand met een 'kennis en passie voor wereldgeschiedenis'. Klinkt goed en moet bijna wel over de Civlization serie gaan.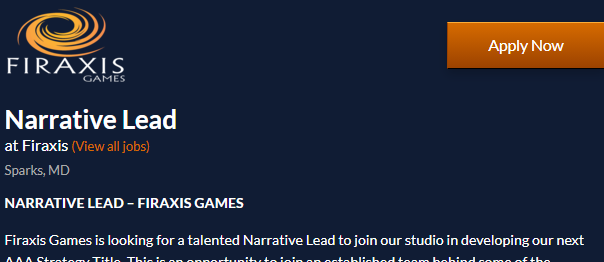 In de advertentie staat dat de studio op zoek is naar iemand met drie jaar ervaring in het schrijven van games, en die samen met een filmregisseur films kan schrijven om visueel verhalen te vertellen. De rol vereist ook een kandidaat die manieren begrijpt om verhalen te vertellen binnen de structuur van een strategiespel, en die "gedreven is om nieuwe manieren van verhalen vertellen binnen ons genre te vinden." Een van de 'nice to have'-kwaliteiten is ervaring in het regisseren van voice- of live action-uitvoeringen.
We moeten nog wachten op Firaxis om officieel te bevestigen dat Civ 7 in ontwikkeling is voordat we iets kunnen gaan zeggen over een release-datum. Maar het lijkt erop dat we er binnenkort meer over zullen horen.